**
QUAKESHIT FRAGfest version 4.0
**
****
September 1, 2006
****
Presented by: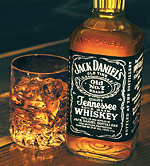 When: Friday September 1, 2006 (9:00PM est.)
Where: 216.180.233.37:20100
Teamspeak: ts.quakeshit.com:8767
Minimum PC Requirements: Commodore 64 or better
Just as before, tell your friends, tell your neighbors, tell your wife/girlfriend to go out for the night with her friends!! Stock up on the essential supplies i.e. beer, whiskey, etc....
GO TO OTHER SERVERS AND SPAM THE HELL OUTTA THIS EVENT! If you get banned it was meant to be. The great scientologist Lord Cruise will redeem your status in that server..*
This is NOT a one time event! But still don't miss it. The previous fest was fun but we need more people to show up more intoxicated. Thank you for your support.
*if you are a scientologist I apologize.